U.S. Senator
Carl Levin
Carl Levin is the senior United States Senator from Michigan, serving since 1979 and Chairman of the Senate Committee on Armed Services.

Levin was state assistant police officer and general counsel for the Michigan Civil Rights Commission from 1964 to 1967. He was special assistant attorney general for the state of Michigan and chief appellate defender for the city of Detroit from 1968 to 1969. Carl Levin was a member of the Detroit City Council from 1969 to 1977, serving two four-year terms, the last four years as council president.

TIME Magazine has named him one of America's 10 best senators.

Carl Levin comes from a family of public servants. His brother, Sander, represents Michigan's 12th District in the House of Representatives, and serves as ranking member of the Ways and Means Committee. His father, Saul, served on the Michigan Corrections Commission. One uncle, Theodore Levin, was the chief judge on the U.S. District Court for Eastern Michigan.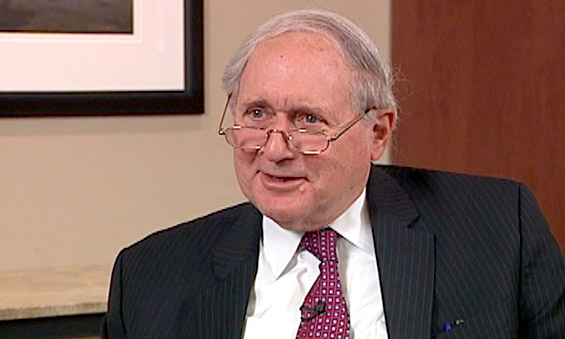 Interviewed by Lynn Jondahl
42 minutes, October 19, 2010