MI Attorney General
Frank J. Kelley
Frank J. Kelley was the 50th Attorney General of the U.S. state of Michigan. His 37-year term of office, from 1961 to 1998, made him both the youngest (36 years old) and oldest (74 years old) Attorney General in the state's history, and led to his nickname as the "Eternal General". He is the longest serving state attorney general in U.S. history.

Kelley was appointed as Attorney General in 1961 by Governor John Swainson to fill a vacancy left when Paul L. Adams became a Justice of the Michigan Supreme Court. Kelley was elected in his own right as the Democratic candidate 10 times before his retirement from the position in 1998.

Frank Kelley was the first state attorney general to establish both a consumer protection and environmental protection division. He became nationally recognized in the area of consumer protection appearing annually on the NBC show "Dateline" to discuss issues such as item pricing. He also gained statewide acclaim for battling utilities and insurance companies on rate increases.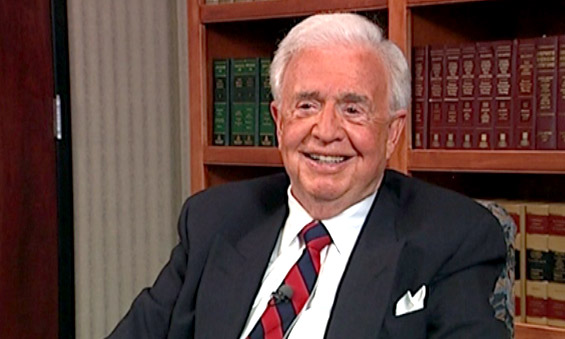 Interviewed by Tom Cleary
65 minutes, December 10, 2004