Democrat Vice-Chair
Adelaide Hart
Adelaide Hart first became active in politics during G. Mennen Williams 1948 gubernatorial campaign. She served local, regional, state and national seats – both elected and appointed – including: Wayne County Rent Advisory Board, Wayne County Board of Supervisors, State Mental Health Commission and the Michigan Committee for Civil Rights.

She was elected seven times precinct delegate for Wayne County. In 1961, Hart was elected delegate to the Michigan State Constitutional Convention from Wayne County's 10th District. She was a member of the executive board of the 17th Congressional District, Democratic state central committee, Democratic National Platform Committee in 1952 and 1964, delegate and Democratic Caucus Chairman at Michigan's 1961-1962 Constitutional Convention. Adelaid Hart was also chairwoman of the Michigan Federation of Democratic Women, and chairwoman of the register of voters of the Wayne County Democratic Counties. In 1951, sHart was elected vice-chairwoman of the Michigan Democratic Party, serving into the late 1960s.

Adelaide Hart died July 22, 1995 at the age of 95.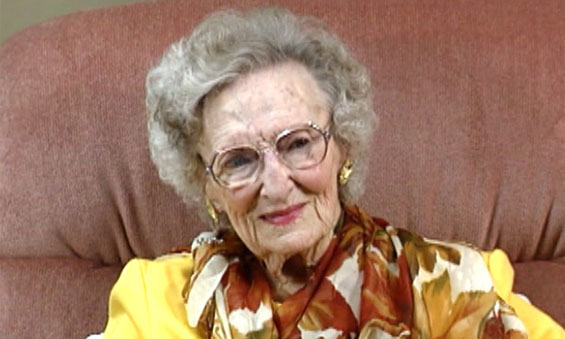 Interviewed by Tom Downs
88 minutes, June 26, 1995