GOP Committeeman
Peter B. Fletcher
Peter B. Fletcher, a lifelong Ypsilanti resident, business owner, Republican activist was well known locally for his philanthropy and radio appearances and for conducting weekly "Fletcher Forum" events where Republicans, Democrats and independents gathered to discuss political current events each Saturday morning at the Ypsilanti VFW.

Though he never sought elected office, Fletcher was active in GOP circles, helping with fundraising and recruiting candidates for office. He served as a Republican National Committee member from Michigan in the late 1970s and was elected to the Ypsilanti Charter Commission in 2010. Former Michigan Gov. William Milliken, a Republican, appointed Fletcher to chair the Michigan State Highway Commission, and later to a seat on the Michigan State University Board of Trustees, despite the fact that Fletcher was a University of Michigan alumnus.

Mr. Fletcher died October 1, 2012. He was 80.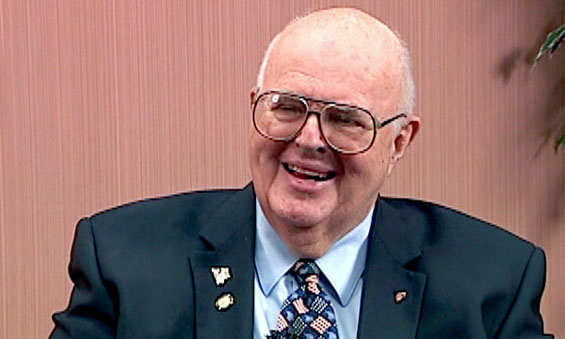 Interviewed by Bill Ballenger
76 minutes, October 15, 2008